Posted by Naturally Sensible on 10/6/2018 to
Blog
It's officially fall, which in 2018 equivalates to pumpkin spice everywhere season. Every restaurant, coffee shop, and corner store offers all the popular autumn flavors and treats.
And guess what? Most of them are loaded with animal byproducts.
via GIPHY
Never fear! Vegans and those of us #LivingNaturallySensible can still get in on all the fun. We've compiled a list of our favorite vegan Fall desserts and treats. Added bonus: many of these are also gluten-free!
So grab your grocery list and add the ingredients for the recipes you'd like to try!

I believe I have died and gone to pumpkin-and-cream-cheese heaven after discovering a
vegan version of the pumpkin roll
made by Minimalist Baker.
Oh, and the best part is that there is only one bowl to clean! You're going to adore this one if you like pumpkin and cream cheese!
This dish is ideal for anyone who wants to enjoy a delectable fall dessert without spending hours in the kitchen because it only requires a few basic ingredients and some simple, easy-to-follow directions.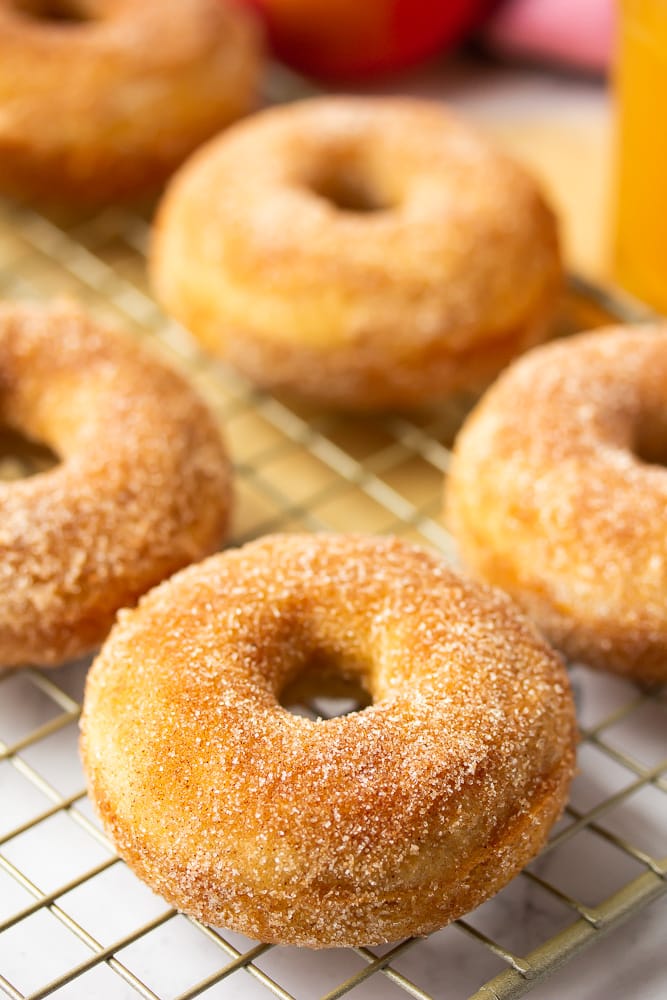 Are doughnuts a dessert or breakfast food? We're not sure, but even though you can often find apple cider doughnuts at your local pumpkin patch, they don't usually offer a vegan alternative. Here is a recipe for vegan apple cider doughnuts.
And for the record, these should be enjoyed for breakfast AND dessert.
Ever go to the county fair and see those candied pecans that smell amazing? Here is a recipe for vegan balsamic candied pecans that you can make at home.
You had me at cheesecake. But with a salted caramel fudge sauce? I'm making this recipe, like yesterday.
Sometimes you're just in the mood for chocolate, and these vegan brownies will do just the trick.
Last but not least, if you're a vegan with a sweet craving, you're in luck! These 8 vegan sweets that are brimming with autumnal flavors will fulfill your sweet tooth and make you smile.
Who says vegans can't have their cake and eat it too? There is something for everyone in this collection, from the wonderful scents of pumpkin spice to the warm and comforting taste of caramel apple.
And with the 1-Bowl Vegan Pumpkin Roll, you'll be able to wow your loved ones with your culinary prowess while maintaining a spotless kitchen.
So why not treat yourself to a tasty fall dessert right now? Your palate (and vegan conscience) will appreciate it!